Secure Your Home During Home Improvement
News from KTVN:
From the National Crime Prevention Council and AlertID:
Once spring has sprung people begin to clean, remodel, and repair their homes after another year of wear and tear. Making home improvements is a sound investment and an invaluable way to protect your loved ones. The National Crime Prevention Council and AlertID encourage residents to consider safety measures that will protect their homes and reduce the incidence of crime.
         
Homeowners and renters can make their homes safer by design by following the principles of Crime Prevention Through Environmental Design (CPTED). CPTED is an approach that calls for community members and officials to create a climate of safety in a community right from the start, by designing a physical environment that positively influences human behavior.  Its four key principals are meant to improve the safety and security of your home. These principles are:
* Access control – Make sure your home has proper locks and windows, and always use them. If possible, install an alarm system for added security.  Burglars look for easy access, so lock windows, doors—and crime—out of your home.
* Surveillance – Well-lighted homes make burglars nervous.  Light up outside entrances—front, back, side, basement, and garage.  If possible, install motion detector lights to warn…………… continues on KTVN
Related News:
How to Avoid Home Improvement Scams
News from WBBJ-TV:
Story Created: Mar 26, 2014 at 5:53 PM CDT
Story Updated: Mar 26, 2014 at 11:21 PM CDT
WEST MADISON COUNTY — Before you start construction on your home, there are a few things to watch out for.
With summer just around the corner, some people may be looking to cash in on your home repairs. But how can you avoid falling victim to phony construction workers?
The National Association of the Remodeling Industry say you should avoid contractors who have poor communication skills, are impatient and do not listen to you.
They also say don't be afraid to ask for their previous work.
"Sometimes as humans we want to get the best deal on something we can. But sometimes red flags need to go up," Sgt. Abe Jones with JPD said.
Earlier this year a man from middle Tennessee was sentenced to prison for stealing from Jackson and Madison County homeowners in roofing scams in 2012.
An exhaustive list of how to avoid fraudulent contractors can be found on the "Seen on 7″ section of our website.
…………… continues on WBBJ-TV
… Read the full article
---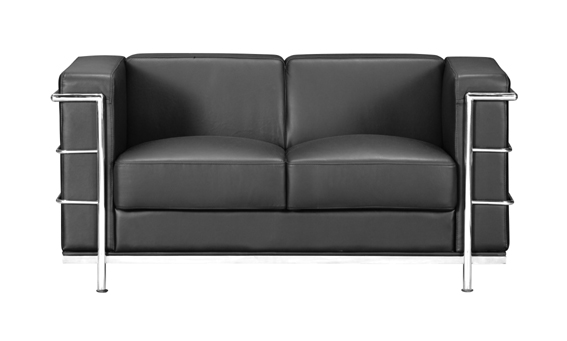 Evolution is at the heart of a successful business. Zuo has always been committed to evolving and adapting to changing trends and markets. They are always committed to be on the forefront of product selection and value. As the industry and world they adapt to new markets provide new fresh and exciting productsThe world is entering a new decade and the furniture industry as a whole needs to evolve with it. Zuo will continue its longstanding commitment to providing value and design in conjunction with the best service in the industry. They have the largest product refresh in the modern/contemporary segment all the while maintaining a bi-coastal distribution network in the US as well as expanding our North American distribution network in Canada and Mexico. Style. Substance. Value. These simple concepts are the life essence of Zuo Modern and our products. Design and spontaneity drive our product selection. All products go through a rigorous quality control process with the home and consumers in mind Italian leather wrapped cushions Solid steel tube chrome frame and legs Dimensions – WxDxH: 76 X 35 X 26 Weight: 88 lbs.
List Price:
Price: 1921.40
Did you enjoy this post? Why not leave a comment below and continue the conversation, or subscribe to my feed and get articles like this delivered automatically to your feed reader.