Home Improvement, Whether You Asked for It or Not
News from Pittsburgh Post Gazette:
This Saturday morning, the A&E network introduces a home makeover show called "Hideous Houses." Hosted by Eric Stromer, a general contractor, working with his brother Kurt Stromer and the designer Megan Weaver, it features not only homes in desperate need of repair (mosaic work gone metastatic; a teenager whose bedroom is a garage with a leaking roof), but also hosts who repeatedly tell the homeowners just what a mess they are.
"Can I just say, it feels so oppressive in here," Eric Stromer tells a homeowner in the first episode. (As Mr. Stromer was once named one of People magazine's "sexiest men alive," it is doubtful he has been at the receiving end of the human equivalent of such a critique.) Hosts also frequently shout, "The house is hideous!"
You might think it would be tough to get homeowners to subject themselves to such abuse, even if it involves a $ 20,000 makeover, but the show's creator and executive producer, Ellen Rakieten, who worked for "Oprah" for 23 years, assured us this was not the case. A certain amount of tact when dealing with homeowners is, however, required, Ms. Rakieten explained, speaking from Chicago, where she lives.
So isn't it tough to get people to submit homes for a show called "Hideous Houses"?
No, actually. We did multiple outreach in three cities, and for Los Angeles alone we had 64 viable homes. The tot…………… continues on Pittsburgh Post Gazette
Related News:
Home improvement, hot dog eating contest, cold brews and a Beatles tribute are …
News from KRMG:
The 2012 Home and Garden Expo of Oklahoma starts Friday morning in the QuikTrip Center on the Tulsa State Fairgrounds.
 This FREE three-day extravaganza will feature over 200 exhibitors from throughout Green Country displaying and demonstrating the newest and hottest services for home improvement/repairs, remodeling, gardening, landscaping, lawn care, home insulation & energy conservation, home security, home furnishings and so much more.
More details here.
'1964 The Tribute' returns to the Tulsa PAC for one night only Friday night at 8 PM at the Tulsa PAC.
Celebrating their 27th consecutive summer in Tulsa, the "boys" are back to pay tribute to those mop-topped invaders known as the Fab Four! 1964 THE TRIBUTE takes audiences on a musical journey to an era in rock history that will live in all of our hearts forever and is hailed by critics and fans alike as the most authentic and endearing Beatles tribute in the world.
Details at tulsapac.com
Wild Brew 2012 is Saturday from 5:00–8:00 p.m. in Tulsa Expo Square's Central Park Hall.
This one-of-a-kind event combines…………… continues on KRMG
---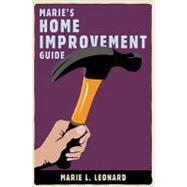 No Synopsis Available
List Price: 16.95
Price: 12.97
Did you enjoy this post? Why not leave a comment below and continue the conversation, or subscribe to my feed and get articles like this delivered automatically to your feed reader.